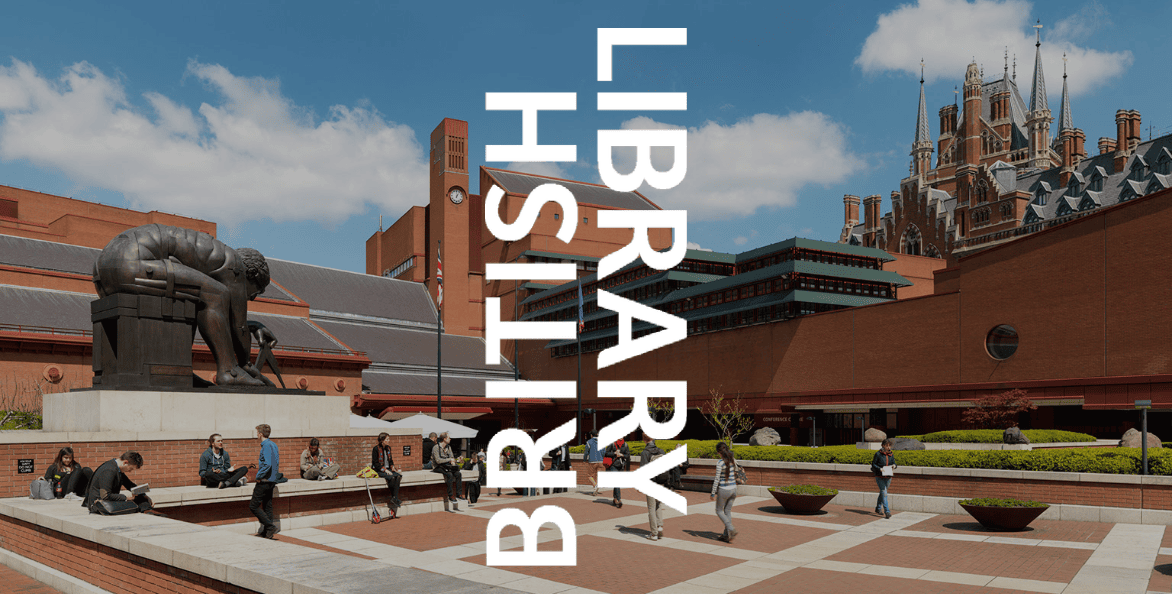 The British Library
The British Library is the national library of the UK and they are here for everyone. Their shelves hold over 170 million items – a living collection that gets bigger every day. Although their roots extend back centuries, they aim to collect everything published in the UK today, tomorrow and far into the future. Their trusted experts care for this collection and open it up for everyone to spark new discoveries, ideas and to help people do incredible things.
They have millions of books, and much more besides. Their London and Yorkshire sites hold collections ranging from newspapers and maps to sound recordings, patents, academic journals, as well as a copy of every UK domain website and blog. Their public spaces are a place to research, to meet friends, to start up a new business or simply to get inspired by visiting their galleries and events. They work with partners and libraries across the UK and the world to make sure that as many people as possible have the chance to use and explore their collections, events and expertise. And they're always open online, along with more and more of their digitised collection.
---
Historiart x The British Library
No products were found matching your selection.